The Wild/flower Women projects and initiatives
The 'Wild/flower Women' initiatives have been inspired by pioneering artists and environmentalists Kathleen McArthur and Judith Wright. Their 'wild' passion, artistry and activism deserves to be revisited and celebrated, while also prompting us to consider anew the ways we learn about, nurture and protect our native wildflowers and environments.
Specific activities started in 2016 with a symposium at CQUniversity Noosa and an exhibition at Noosa Regional Gallery. An exhibition at Caloundra Regional Gallery in 2018 extended upon the 2016/7 exhibition through inviting contemporary Sunshine Coast artists to respond to the work and artistry of Kathleen McArthur as well as to the wallum, the wildflowers and environments that inspired her. ​A smaller symposium was also convened and 'lunch-hour theatre' style script created for an Anywhere Theatre performance. The work and inspiration continues, with initiator Dr Susan Davis being awarded the
Fryer Fellowship
for 2018-19 and working on related publications, exhibitions and presentations. Others also continue enacting the living legacy of the wild/flower women who have inspired us!
Image Credit: The only known photo which includes both Kathleen McArthur and Judith Wright. Taken on the wildflower plains north of Lake Currimundi (Photo by Alex Jelinek, courtesy Alexandra Moreno)
Powered by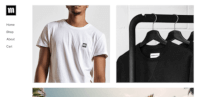 Create your own unique website with customizable templates.